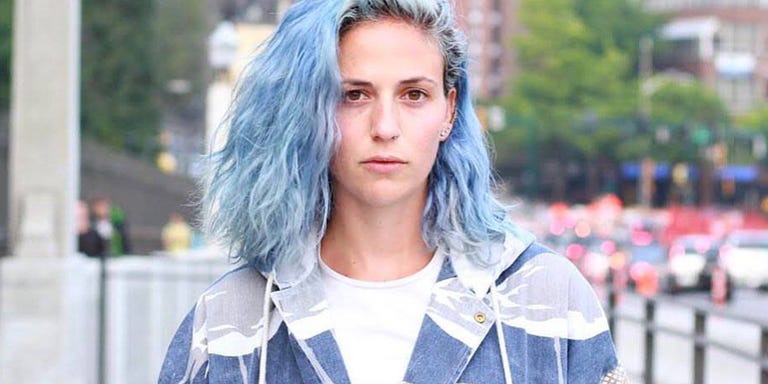 I knew I was pregnant before I picked up the pregnancy test I had just taken—those two pink lines just confirmed it.
Immediately, my mind started flip-flopping. I was 27 and in a great relationship. Maybe I should have the baby, I wondered.
But deep down, I knew that it wasn't the right time. My partner frequently worked out of town, we were both in debt, and I was in school getting my master's degree.
So, after talking to my partner, a few of my friends, a gynecologist, and a counselor, I decided that abortion was the right choice for me.
Who I didn't talk to: my parents. They grew up in Spain in the '60s and '70s, after all, where Catholicism dominated the culture and differing opinions were silenced.
So, though my parents never told me that they were anti-abortion, I knew their upbringing influenced their views on reproductive rights. (My mom, a pharmacist, told me when I was younger that birth control wasn't an option.)
Once the abortion was said and done, I had no regrets.
I felt lucky to live in a place where this choice was a choice.
Soon after the procedure, I started telling more of my friends about it. Many of them told me for the first time that they had also had abortions, and that they had never really talked about it.
Turns out, no one was talking about this completely normal health procedure because of the unnecessary cloud of shame around it.
A few months later, I realized my birth control wasn't working—and I decided to have another abortion.
After my second unintended pregnancy, I started to feel ashamed—like I had done something wrong and should keep it a secret. I got an IUD to ensure it wouldn't happen again.
It took time to realize that there was no reason to feel bad about myself for making the right choices for my body and my life.
I worried that once I told them about my abortions, they would be less proud to call me their daughter.
I wanted others to see that they didn't have a reason to hide either—and to change the conversation around abortion—so I started the website, So I Had An Abortion. It's a place for people, including myself, to share their abortion stories judgement-free. It's also a place where those who are considering the procedure can find that they aren't alone.
Once stories on the site started accumulating, I knew it was time to tell my parents before they found out on their own. And when an article in my university's newspaper came out about my website and my abortions, I knew I had held off long enough; it was time.
Kicking off the week with the unveiling of the site's new look! Complete with #artwork by the limitless @coatsey212 and more comprehensive navigation ? please go give it a gander ? thank you for your ongoing support and interest in the platform and its mission ? ~ As always, if you have made, or supported a loved one (friend; family; partner) in making the decision to #terminate a #pregnancy , please consider sharing your story. ~ SIHaA is a safe, confidential storytelling platform where you can submit stories in written, visual, audio, or video form. Founded on #intersectionalfeminist principles, it recognizes that pregnancy (and the termination of it) is not exclusively a #cis #hetero experience. It is a #nonbinary #qtpoc #inclusive space for all. #reproductivejustice is EVERY body's #fight ? be shameless ? #socialjustice #reproductiverights #humanrights #abortion #abortionstories #storytelling #online #confidential #stigma #taboo #resist #persist #squarespace #squarespacetemplate
A post shared by So, I had an abortion…. (@soihadanabortion) on
I knew telling my parents about my abortions wouldn't be easy.
More than that, though, I knew they felt like abortion was something to keep to yourself. Because of this, I worried that once I told them about my abortions, they would be less proud to call me their daughter—that they'd disagree with my decisions to have the procedures and to publicly discuss them.
When and where my mom grew up, abortions were seen as traumatic, scary, and packed with guilt.
I mailed them the newspaper article along with a note: "Last year, I had two abortions," I wrote. "I was happy with my decisions, and with this website, I am using my experiences to serve a purpose."
I told them to call me if they wanted to talk about it or had any questions, before ending the letter with, "I hope you're still proud of me."
My parents never responded directly to my note or the article.
To this day, we've never had a big sit-down discussion about my abortions. Slowly, rather, I started feeling comfortable bringing it up in conversations about my activism or my website. Now, I'll tell them about protesting at the Women's March or meeting reproductive rights activists, and they'll listen quietly, unsure how to comment.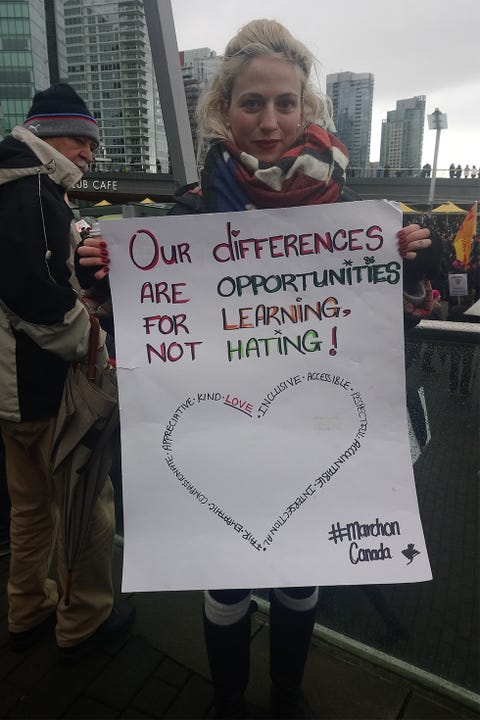 Julia Santana Parrilla
My mom, however, addressed my abortion subtly on her own. At first, she'd say things like, "If you would have told me you were doing that, I would have been there with you." Moments like that always reminded me that when and where my mom grew up, abortions were seen as traumatic, scary, and packed with guilt.
Then, one day in casual conversation, she confided in me: She'd also had an abortion.
My mother brought it up out of the blue, months after I'd told my parents about my abortions. She'd gotten the procedure when she was still dating my dad, and she got pregnant before she felt she was ready. Because abortion was illegal in Spain, they had to leave the country. It was a huge secret, and she told almost no one.
I was surprised, of course. But for her, it was less of a confession and more of a way to prove the point she was trying to make: You should keep private matters, like abortions, private.
It's not that she regrets her choice, she told me, but that she would rather move on from it than talk about it. What she sees as a dark time in her own life, I see as a decision we both made during a time we weren't ready to be mothers.
As surprised as I was, I was also overwhelmingly grateful that she would share that with me. I know it wasn't easy for her to talk about. Because of the culture she lived in, I know her experience was a lot heavier for her than mine was for me. It's something she's been carrying, mostly alone, and I think it was a huge relief for her to tell me.
The stigma that she felt is why I continue to provide a space for people to talk about their abortions.
It's a health procedure, and there is no need to feel silenced and sentenced to hide your decision from the people in your life.
Her story showed me our similarities, but also reminded me of our differences. My mom has told me time and time again that she doesn't understand why I share my story publicly. "You're giving people a reason to judge you," she'll tell me. But I've never seen it as that.
Instead, I see speaking out as a way to show people that they don't have to feel ashamed for having an abortion, like my mom once did. Her story has inspired me to keep sharing mine.
Source: Read Full Article