In a New York Times interview earlier this month, Deadpool actor Ryan Reynolds revealed he suffers from anxiety.
"I have anxiety, I've always had anxiety," he said. "Both in the lighthearted 'I'm anxious about this' kind of thing, and I've been to the depths of the darker end of the spectrum, which is not fun."
When asked how he manages his condition on stressful press tours, Reynolds said he is one of the over 15 million people who have downloaded guided meditation app, Headspace.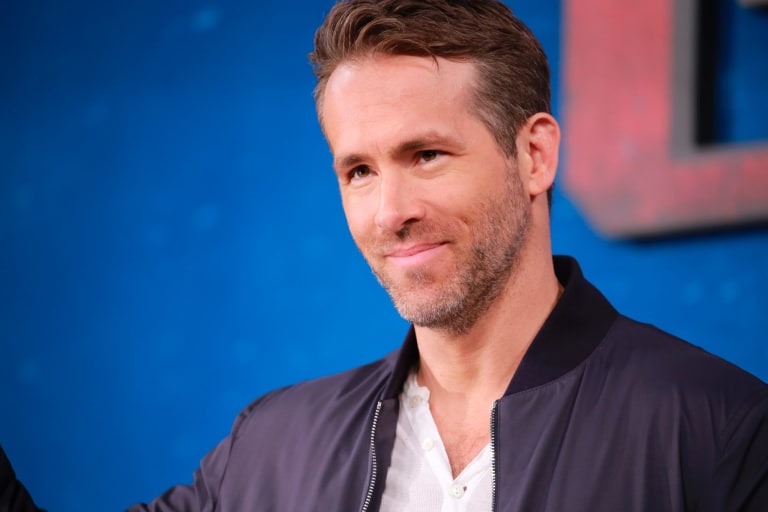 Ryan Reynolds is a fan of the Headspace app.
Apps designed to improve mental wellbeing have skyrocketed in popularity over the past five years. Most of these focus on managing stress and anxiety, in particular overcoming panic attacks.
However there have been concerns raised about the quality of many of the supposed mental health apps currently available for download.
Last year, the American Psychiatric Association assessed more than 10,000 depression and anxiety related self-help apps available for download, finding fewer than 1 per cent had been professionally evaluated.
Evidence for meditation programs having a moderately positive effect on psychological stress exists, although research is limited.
Last year, the federal government announced $2.18 million in funding for the Black Dog Institute to conduct a five-year trial of mental health apps involving 20,000 teenagers, assessing whether the technology can – in their words – "inoculate" adolescents from developing depression after a year of use.
However, the number of apps on the market which administer guided meditation in a potentially clinically useful way appears to be small.
A 2015 Queensland University of Technology evaluation of mindfulness-based iPhone apps, assessed the 560 unique apps found when searching for "mindfulness" in Apple and Google's respective application stores, finding only 23 did more than simply remind a person to meditate, time their meditation, or provide support beyond a non-interactive guided meditation track. Of those 23, Headspace was the study's top-scoring app.
Dr Kym Jenkins, president of the Royal Australian and New Zealand College of Psychiatrists, says problems can arise if people use smartphone apps as a substitute for gaining face-to-face mental health care.
"Mindfulness mediation apps can be useful for some people, but for others, when unwell, using these apps or even engaging in mediation its self can be quite difficult," she says.
"Apps of this kind are not a substitute for professional health care. If you are concerned over your mental health then you should seek help from your GP. A GP can help you work out what is going on, and refer you on for further treatment by a psychiatrist or psychologist."
Some mental health professionals have started to integrate the apps into their therapy programs. Melbourne clinical psychologist Dr Melissa Keogh recommends her clients complete 10 minutes of mindfulness meditation each day, and encourages them to use the Australian-made app, Smiling Mind.
Similar to Headspace, Smiling Mind is a free mindfulness meditation app. Developed by a team of psychologists, and offering meditation programs for children, teenagers and adults, it has been downloaded over 2.6 million times.
(The 2015 QUT study found Smiling Mind to be the second-best app for mindfulness meditation, after Headspace.)
For Dr Keogh, apps do not replace sessions, but provide her clients with a more structured way to do their prescribed daily meditation. She says her clients report a reduction in stress and anxiety symptoms when using the app.
"Before the advent of the iPhone and apps I used to teach deep breathing exercises and progressive muscle relaxation via the reading of a script in-session, to help clients with stress and anxiety," she says.
"While clients enjoyed and benefited from these exercises, they often struggled to stay the course outside of [their] session because the mind does have a natural tendency to wander… the apps we have now are great in this way as clients are guided the entire way through their meditation, although that said, it does still require some level of discipline and dedication to keep up the practice."
Source: Read Full Article