In a recent Morbidity and Mortality Weekly Report (MMWR), the United States Centers for Disease Control and Prevention (CDC) provided an overview of how they responded to the Monkeypox virus (MPXV) or mpox outbreak between May 2022 and 2023.
Study: The CDC Domestic Mpox Response — United States, 2022–2023. Image Credit: Dotted Yeti / Shutterstock
The Department of Health and Human Services declared the Mpox outbreak a Public Health Emergency in the United States on August 4, 2022, following which CDC quickly came into action to launch a coordinated full-fledged emergency outbreak response befitting for the distinctive needs of the Mpox outbreak.
To this end, the CDC used all resources developed to combat smallpox and similar infectious diseases, for instance, the JYNNEOS vaccine. In addition, they rapidly refurbished their surveillance and communication systems, diagnostic tests, and therapeutic strategies to show preparedness for this new outbreak.
Most importantly, CDC quickly identified that sexual contact among bisexual, gay, and men who have sex with men (MSM) communities were most susceptible to mpox infection, a finding which profoundly affected the scientific understanding of clinical symptoms, pathogenesis, and transmission dynamics of mpox.
CDC confirmed that 33% and 31% of mpox cases in the U.S. occurred among non-Hispanic Black and other Hispanic-origin individuals, respectively. A staggering proportion of fatal mpox cases (87%) occurred in Black individuals.
Not only did the CDC identify disproportionately affected populations, but they also collaborated with community organizations in 22 geolocations to start innovative vaccine equity projects. It helped them administer over 25,000 vaccine doses all across the U.S., including events such as HIV-related conferences and Pride events. Despite limited vaccine supply, CDC ensured equitable distribution of the JYNNEOS vaccine. First, they prioritized people with postexposure prophylaxis of known contacts for vaccination, which they later expanded to encompass individuals at risk for recent exposure.
In addition, CDC participated in more than 50 listening sessions to ensure that lesbian, gay, bisexual, transgender, queer, and other (LGBTQ+) communities were aware of mpox risk, received messages urging them to adopt prevention measures, and understood the importance of vaccination.
CDC also ensured clinicians were updated with the latest clinical care recommendations of diagnostics, vaccines, and therapeutics for mpox. So, CDC held six Clinician Outreach and Communication Activity calls and released seven Health Alert Network notices through which they provided information, including images of the different stages of mpox rash on various skin tones. In addition, they made them aware of nontraditional rash locations, including anal-genital sites.
Furthermore, they tested >140,000 specimens for mpox in a year, when the U.S. witnessed more than 30,000 mpox cases. They administered over 1.2 million doses of the JYNNEOS vaccine and treated >6,900 patients with tecovirimat, an antiviral drug with proven efficacy against many orthopoxviruses, including Variola and mpox viruses.
Importantly, the CDC launched a public health response that was entirely data-driven. In May 2022, when they launched a non-variola orthopoxvirus (NVO) polymerase chain reaction test, it worked on a weekly capacity of 6,000 tests. By July 2022, CDC collaborated with several government partners, like Food and Drug Administration (FDA), to expand NVO testing capacity, which soon increased capacity to >80,000 specimens per week.
Similarly, CDC successfully used the wastewater surveillance system developed for severe acute respiratory syndrome coronavirus 2 (SARS-CoV-2) surveillance for mpox. Since mpox cases continue to decline in the U.S., only 1% of 533 sites reported positive test results during April 2023.
Furthermore, CDC analyzed >7,000 mpox genomic sequences deposited into public databases, and itself deposited 366 new whole genome sequences. It has helped researchers monitor viral strains and tecovirimat-resistant mutations in mpox. More importantly, this data will help inform decisions about tecovirimat use by FDA.
Conclusions
The mpox outbreak occurred with little warning, peaked quickly, and waned 5 months after the first case was reported in the United States.
On May 11, 2023, the World Health Organization (WHO) declared that the mpox outbreak is no more a public health emergency. This outbreak began, peaked, and waned within five months in the U.S. However, authorities recently identified a cluster of mpox cases in Chicago among vaccinated individuals, demonstrating the ongoing risk of mpox, which is why CDC continues to be vigilant in its mpox mitigation efforts.
CDC also continues to focus on surveillance, vaccination, and spreading awareness among high-risk populations to prevent mpox infections and the resurgence of this fatal outbreak.
Journal reference:
McQuiston JH, Braden CR, Bowen MD, et al. The CDC Domestic Mpox Response — United States, 2022–2023. MMWR Morb Mortal Wkly Rep 2023;72:547–552. DOI: http://dx.doi.org/10.15585/mmwr.mm7220a2, https://www.cdc.gov/mmwr/volumes/72/wr/mm7220a2.htm
Posted in: Medical Science News | Medical Research News | Disease/Infection News | Healthcare News
Tags: Antiviral Drug, Coronavirus, Diagnostic, Diagnostics, Efficacy, Food, Genome, Genomic, Health and Human Services, HIV, Infectious Diseases, Mortality, Mpox, Polymerase, Polymerase Chain Reaction, Prophylaxis, Public Health, Rash, Respiratory, SARS, SARS-CoV-2, Severe Acute Respiratory, Severe Acute Respiratory Syndrome, Skin, Smallpox, Syndrome, Therapeutics, Vaccine, Virus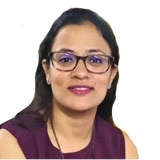 Written by
Neha Mathur
Neha is a digital marketing professional based in Gurugram, India. She has a Master's degree from the University of Rajasthan with a specialization in Biotechnology in 2008. She has experience in pre-clinical research as part of her research project in The Department of Toxicology at the prestigious Central Drug Research Institute (CDRI), Lucknow, India. She also holds a certification in C++ programming.
Source: Read Full Article