The Titan Games, the athletic competition hosted by Dwayne 'The Rock' Johnson on NBC, recently came back for its second season. Athlete Kelly Valdez recently competed on the show, becoming the West Region Titan.
She is a Coast Guard veteran who is currently a wildland firefighter.
Valdez joined YouTuber and U.S. Navy Sailor Austen Alexander to complete the military obstacle course at Camp Pendleton. (Alexander previously challenged YouTubers James Charles, Markiplier, and Ethan [CrankGamePlays] from Unnus Annus to the same course.)
"I stated weight lifting and training after high school," Valdez said before attempting the course. "That's when I got into CrossFit, and then into powerlifting for a while, and Olympic weightlifting, and then back into CrossFit, so I kind of do a little bit of everything."
That wide range of experiences had her feeling confident about her run through the course with Austen. "I think the obstacle course is going to be pretty challenging, but I feel like my overall fitness is diverse, and I think I'll be pretty good at it."
Alexander challenges Valdez to finish the course in 1:20 or less.
"Your endurance is high, you're fit, I got high expectations for you," says Alexander.
Her final time was 3:12, but Alexander was super impressed.
"That was harder than I thought!" Valdez said after finishing the course.
The next day, Alexander brings his viewers to the gym to demonstrate how to properly climb a rope.
"Climbing rope, a lot of it is in your fee… Not a lot of people can just climb it with their hands," says Alexander. "You need to lock your feet in. To do this, I jump up as far as I can, and I bring the rope on the outside of my foot, creating a lock with my other foot."
He also demonstrated how many Marines do it.
"Instead of going one round around your foot, it's two," he says. "But it's all about creating that lock between your feet."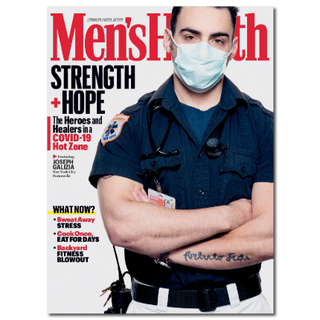 Source: Read Full Article