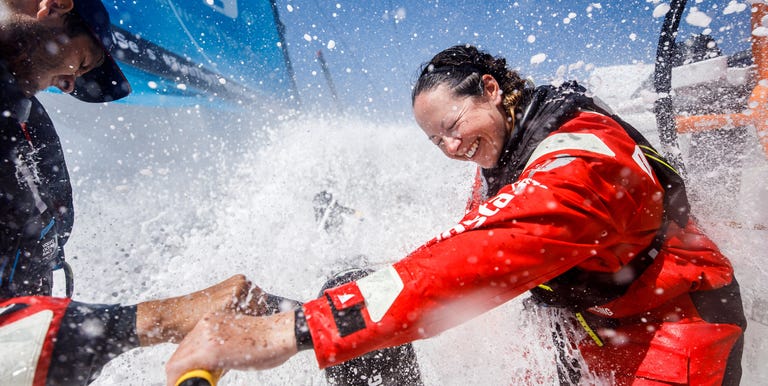 You might think of sailing as something of a leisure sport populated by blonde, tanned, topsider-wearing, gin and tonic-swilling Ivy League coeds. In reality, sailing—and in particular ocean sailing—is one of the most demanding sports in the world, a true feat of physical and mental endurance. And no ocean sailing event is more grueling than the Volvo Ocean Race—an eight-month, 45,000-mile epic trek around the globe. This year, 22 women participated, battling blistering heat and crashing waves across four oceans.
The race wraps up in The Hague, on the western coast of the Netherlands the last week in June. Meet 15 women who will sail across the finish line.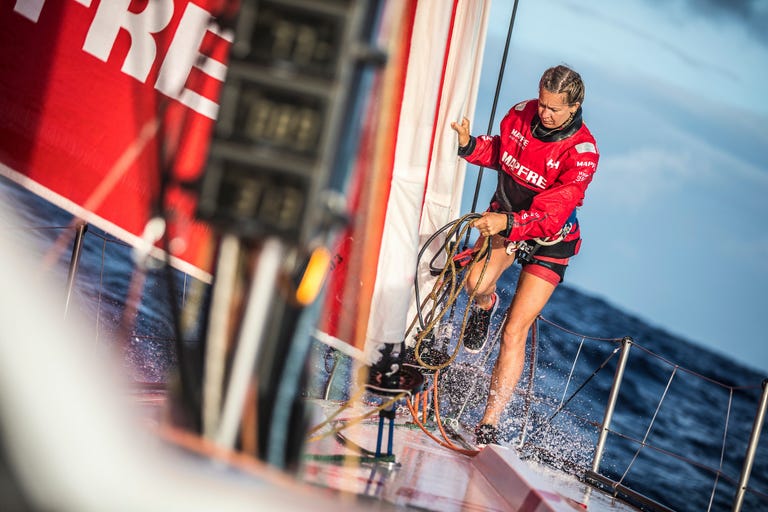 Ugo Fonolla / Volvo Ocean Race
Sophie Ciszek
As a bowman, Sophie works the sails from the front of the boat and is often completely submerged in the surf. "It's intense, but I love the rush," she says.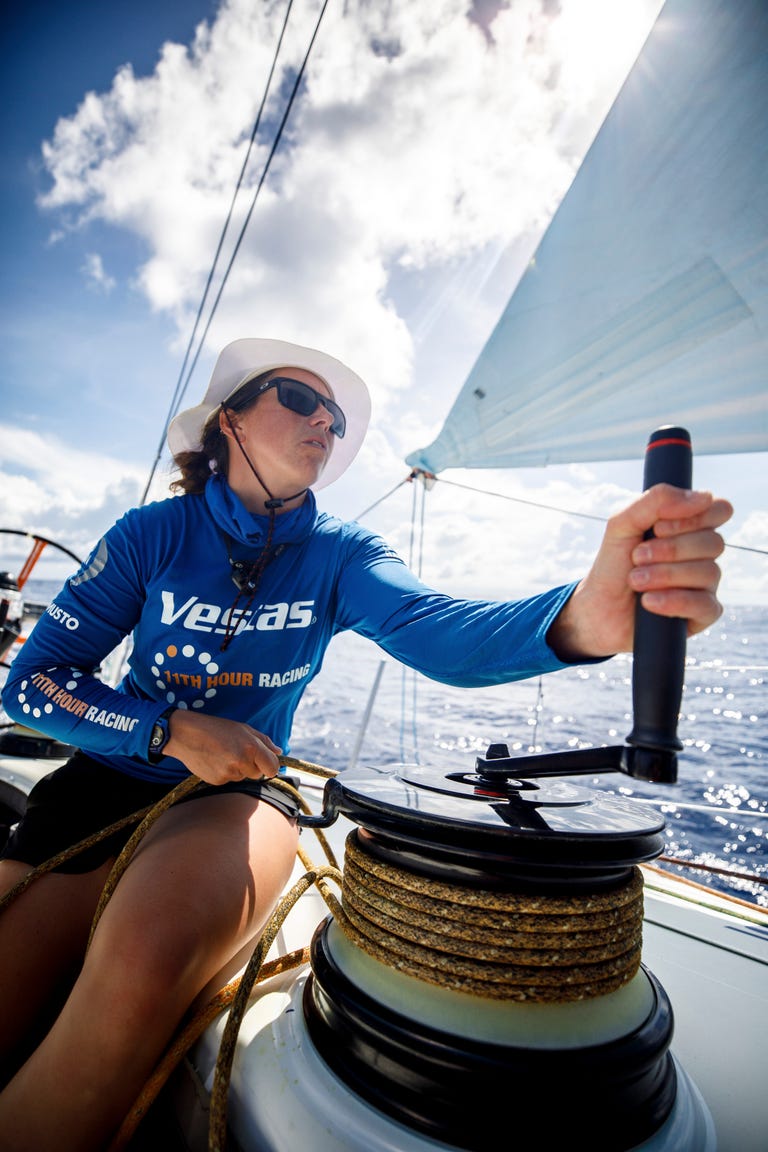 Amory Ross / Volvo Ocean Race
Hannah Diamond
Hannah turns one of the wheels that hoists, furls, and trims the boat's 400-pound sails.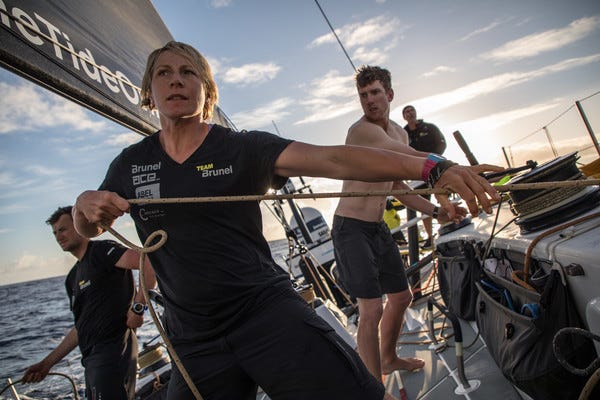 Sam Greenfield/Volvo Ocean Race
Abby Ehler
Abby was the only female boat captain in the race. "She's the rock—definitely the hardest worker and the toughest person on board," says teammate Kyle Langford.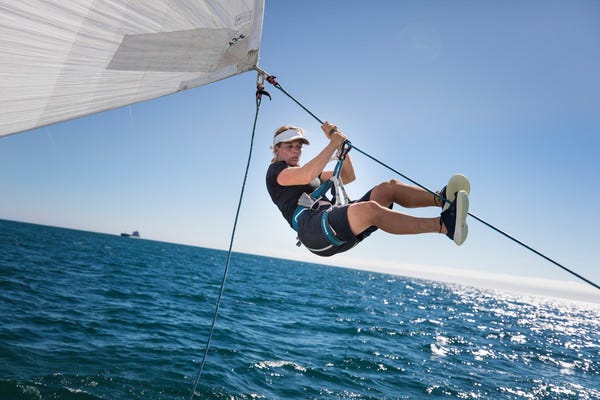 Ugo Fonolla/Volvo Ocean Race
Liz Wardley
This is Liz's third Volvo Ocean Race. She sailed in 2001-02 and 2014-15.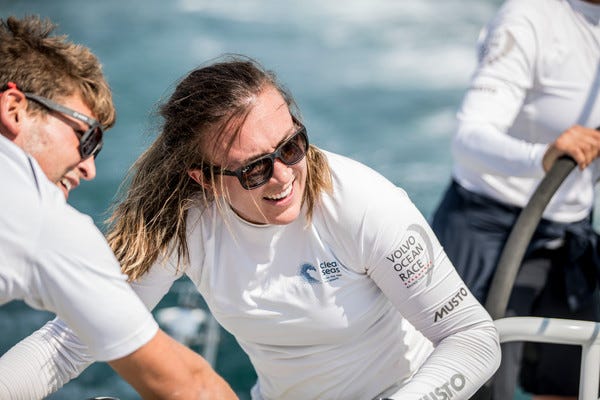 Jeremie Lecaudey/Volvo Ocean Race
Annalise Murphy
A second-generation Olympic sailor (her mother was also a sailor, and Annalise won silver in 2016 in Rio), she was awarded the Irish Times/Sport Ireland 2016 Sportswoman of the Year.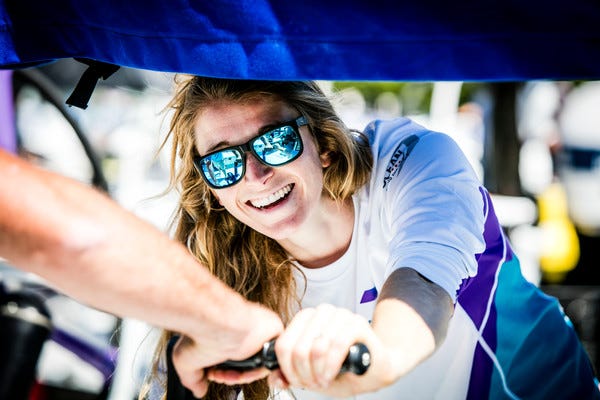 Jesus Renedo/Volvo Ocean Race
Cécile Laguette
Cécile in training during a stopover in Melbourne, Australia.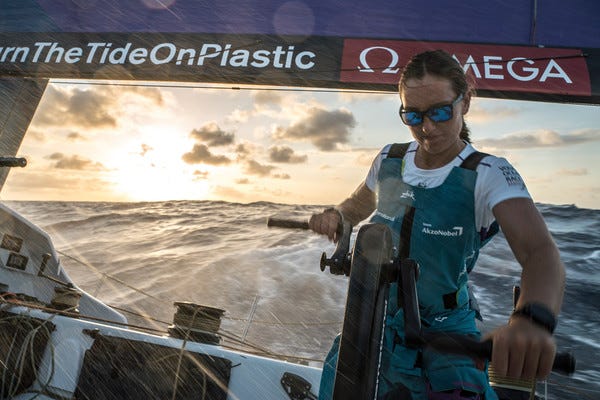 James Blake/Volvo Ocean Race
Emily Nagel
Emily, 24, was the youngest female sailor in the race.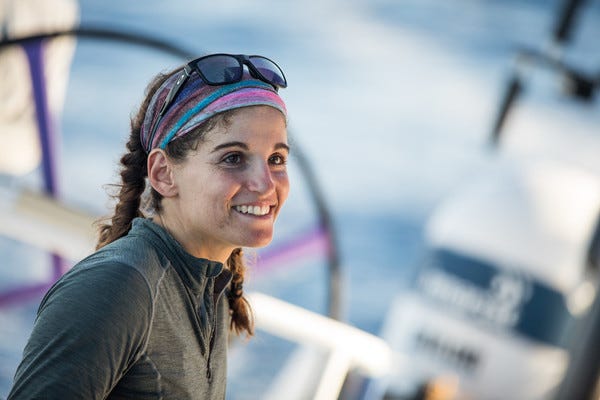 Brian Carlin/Volvo Ocean Race
Martine Grael
Martine is the first Brazilian female to ever compete in the race. Shetook gold in her home Olympic Games in Rio in 2016.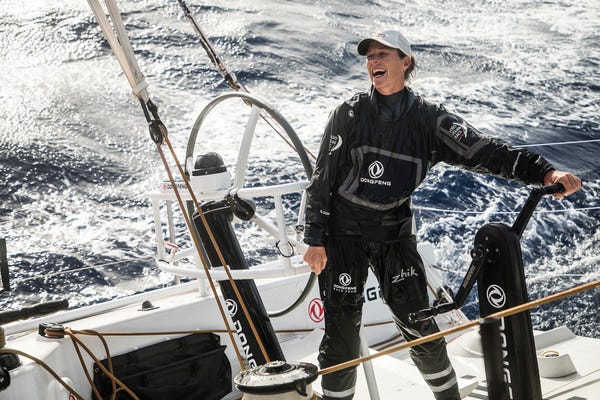 Martin Keruzore/Volvo Ocean Race
Carolijn Brouwe
Carolijn has competed in three Olympic Games and three Volvo Ocean Races.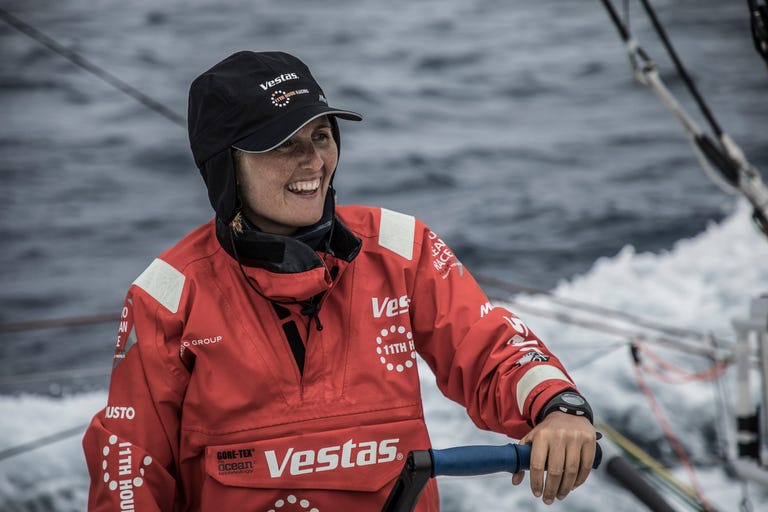 Martin Keruzore / Volvo Ocean Race
Jena Mai Hansen
Jena joined the race fresh from scooping a bronze medal at the 2016 Rio Olympics.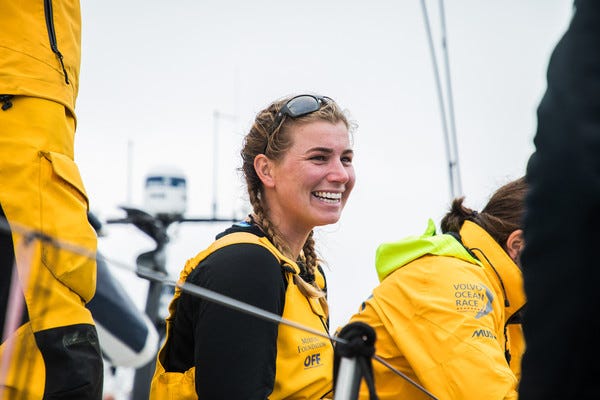 Jen Edney/Volvo Ocean Race
Bianca Cook
Bianca, on leg nine of the race, from Newport, Rhode Island, to Cardiff, Wales. She grew up watching the Volvo Ocean Race fleet race into her hometown of Auckland.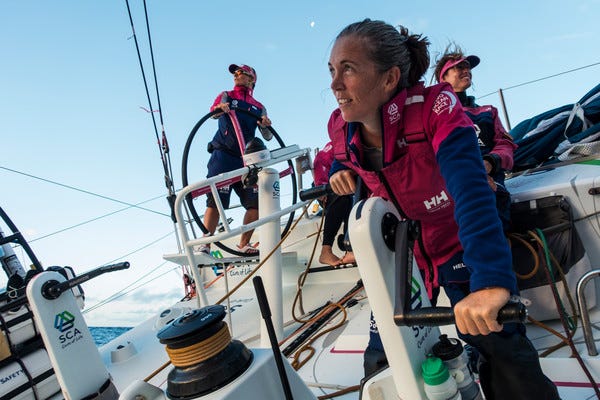 Anna-Lena Elled / Team SCA / Vol
Libby Greenhalgh
Libby comes from a sailing family—her brother Rob is also in the race.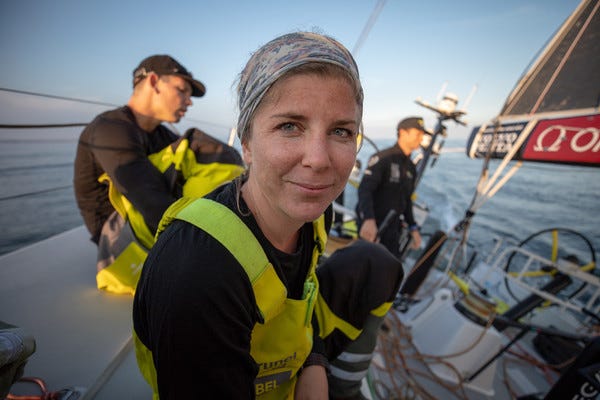 Sam Greenfield/Volvo Ocean Race
Nina Curtis
An Olympic silver medallist, Nina has been sailing since she was able to walk. She began racing at the age of 8, and by 15 she was competing for the Australian national sailing team.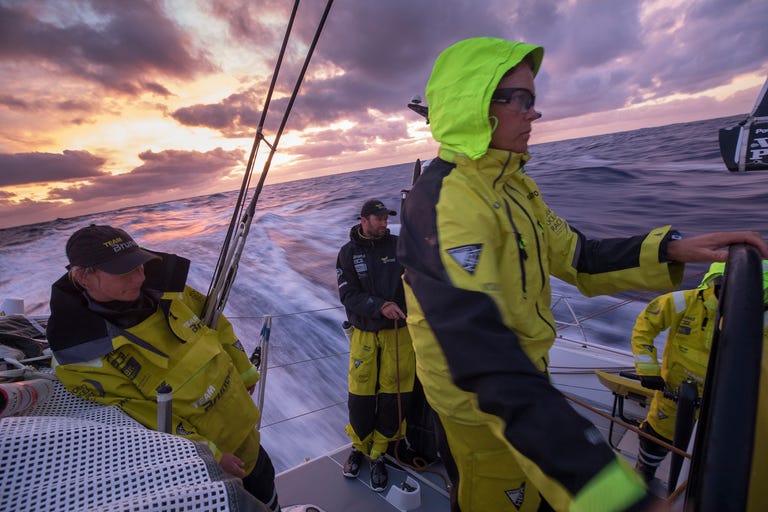 Yann Riou / Volvo Ocean Race
Sally Barkow
"The race is all about pushing yourself, and your boat, to the max," says Sally.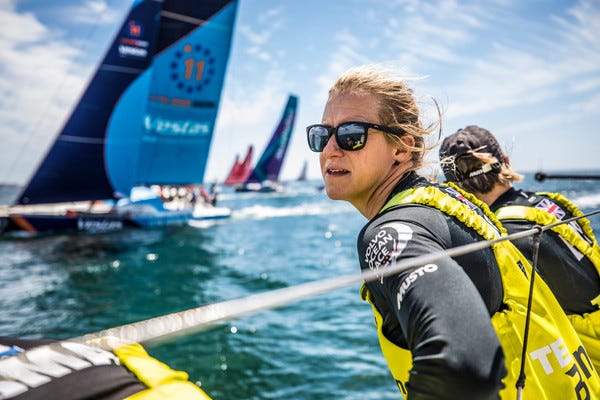 Ugo Fonolla/Volvo Ocean Race
Annie Lush
Annie was part of an all-female team in 2014-15.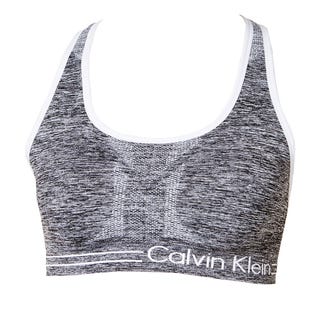 Source: Read Full Article