Laboratory testing consumables are typically not amenable to substitution and laboratory consumables heavily rely on single-use plastics in their day-to-day operations. Laboratories are subject to rigid scientific and regulatory processes to ensure the accuracy and reliability of data as well as the safety and efficacy of testing protocols. High-quality laboratory consumables, reagents and validated standard processes are critical to research in the life sciences.
Substitution for such laboratory consumables in the life sciences requires performance verification before it can take place.
Historically, reusable glass pipets and culture dishes were commonplace in life science laboratories; however disposable plastics became regarded as more convenient and cost-effective. However, due to contamination, laboratory consumables are largely non-recyclable and there is no infrastructure in place to sustainably deal with disposed plastics.
What are Laboratory Consumables?
Laboratory consumables are defined as equipment used in the lab that does not have a limited use capacity. The equipment typically is limited in its number of uses before it is disposed of. Use may be single, as is the case for pipette tips, gloves, and filter paper, or multiple-use, for example syringes, cuvettes, and plates.
Examples of laboratory consumables include pipettes, falcon tubes, syringes, beakers, funnels, filter paper, pipette tips, test tubes, plates, cuvettes, etc.
The Importance of Laboratory Consumables in the Life Sciences Industry
The importance of laboratory consumables has been highlighted by the recent COVID-19 pandemic, during which has seen an increased demand for testing materials amid disruption to manufacturing and distribution channels.
Since the pandemic, the life science industry has seen unprecedented demand for laboratory consumables related to COVID-19 laboratory work. Laboratory plastic consumables were being directed toward conducting RT-PCR tests (consumables such as plates and pipette tips) at an augmented rate of use with suppliers unable to keep pace with demand.
As a consequence of this disrupted supply chain, other areas of research have been adversely impacted. Namely, several lab processes were put on hold; this is particularly detrimental to laboratories conducting local surveillance projects for other viral diseases. This resulted in an inability to inform policy due to a lack of data. Alongside the paucity of laboratory consumables, other consequences included:
An inability to maintain clinical testing services.
Halted research.
Compromised scientific and regulatory processes for ensuring test reliability.
Shortages of latex gloves, plastic tips for pipettes, centrifugation tubes, and other basic laboratory consumables have resulted in widespread project delays. To ameliorate the effects, researchers have been forced to adapt. For example, disruption in laboratories consumables supply has forced laboratories to change their approach to conducting experiments. Due to this shortage in pipette tips, researchers were forced to determine the most viable successful assays before conducting the assay to save on the potential wasting of pipette tips.
In other parts of the world, the use of alternative products has produced poor results. The use of sub-standard laboratory equipment and lab consumables is counterproductive.
In addition, the breakdown of domestic supply chains has underscored the danger of over-reliance on neighboring, or even countries outside the continent for laboratory consumables. This has shifted the focus on supply chain sourcing, reducing reliance on foreign suppliers, as well as increasing the reliance on sustainable processes. For example, the use of local materials to produce lab consumables.
The Importance of Sustainability In Lab Consumables
Life science research is a typically ignored consumer of single-use consumables, namely plastics. Researchers at the University of Exeter, United Kingdom, estimated that when they extrapolated their bioscience department's annual plastic waste estimates, biomedical and agricultural laboratories were producing 5.5 metric tonnes of plastic waste per year. This was equivalent to 83% of the plastic recycled worldwide in 2012.
While plastic equipment has been vital for producing the knowledge technologies and products in use worldwide, it is also polluting. With the increasing focus on sustainability and the growing urgency of mitigating climate change, laboratories worldwide have been implementing sustainability policies to reduce their pollution output from laboratory consumables.
The largest problem that laboratory consumables pose is the contamination of biological or chemical matter under research. Typically, consumable plastics are bagged and autoclaved (an energy-intensive sterilization process using pressurized water), before being sent to a landfill.
However, innovative strategies have reduced plastic waste sent to landfills from life science laboratories. For example, the Genever Lab at the University of York's Department of Biology has implemented a streamlined, convenient process to reduce their plastic waste by up to 1000 kilograms per year.
To do this, the team has streamlined their recycling collection process by switching providers of certain consumables to minimize the number of suppliers, and consequently the number of deliveries, in addition to the number of mixed materials consumables in their possession. This has reduced the complexity of the recycling process as it decreases the number of bins necessary to collect various types of mixed media.
In addition, efficient planning has resulted in the laboratory using less equipment than it has previously, for example by switching to smaller multiwell plates, reducing the number of empty wells used in larger plates. In addition, the lab uses multiplexing assays or the running of several experiments on one plate to reduce the number of laboratory consumables in use.
By switching to glass consumables, which have the ability to be decontaminated and cleaned, environmental burden is reduced due to reduced plastic waste. While plastics are typically not reusable, glass equipment is. The team has also reconsidered the size of tubes in use in their labs, which has reduced the number of tubes in use.
Laboratory consumables are instrumental in research and development across the life sciences industry. However, the use of such equipment is not without its downfalls. As suggested by the COVID-19 pandemic, several blind spots have been revealed.
The market for laboratory equipment and testing commodities remains highly fragmented in many countries. This results in logistical issues such as problematic delivery schedules, quantities, and unpredictable order specifications. These cumulatively result in inefficient supplies that affect subsequent downstream costs such as manufacturing, distribution, and after-sales support. Ultimately, this leads to increased costs of R&D as well as increased costs of end-products, such as drugs.
As such, sustainability practices are needed to (1) reduce the environmental footprint of the supply chain itself, (2) prevent laboratories in less economically developed countries from suffering from significant drawbacks in their ability to conduct research when supply chains are affected and increase their reliance on the domestic product (3) reduce harmful environmental waste produced as a consequence of single-use, poorly disposed of laboratory consumables. Ultimately, this will reduce the environmental impact of research and increase how far funding can go.
References
Madhusoodan J. What can you do to make your lab greener? Nature. Technology features. Available at: https://www.nature.com/articles/d41586-020-01368-8. Accessed January 2022.
The Biologist. How to… reduce your lab's plastic waste. Available at: https://thebiologist.rsb.org.uk/biologist-features/how-to-reduce-your-lab-s-plastic-waste. Accessed January 2022.
Peter TF, Shimada Y, Freeman RR, et al. The need for standardization in laboratory networks. Am J Clin Pathol. 2009;131(6):867-74. doi: 10.1309/AJCPCBMOHM7SM3PJ.
[Image Credit: Laboratory Techniques]
Last Updated: Jan 31, 2022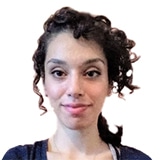 Written by
Hidaya Aliouche
Hidaya is a science communications enthusiast who has recently graduated and is embarking on a career in the science and medical copywriting. She has a B.Sc. in Biochemistry from The University of Manchester. She is passionate about writing and is particularly interested in microbiology, immunology, and biochemistry.
Source: Read Full Article