Social isolation is defined as a state in which an individual has few or infrequent social contacts. Comparatively, loneliness is perceived isolation that is disturbing for an individual.
Although both social distancing and loneliness are related to the feeling of social disconnection, they have different manifestations on health. For example, some people can live a relatively isolated life and not feel lonely, whereas others might have many social contacts and still feel extremely lonely.
Study: Effects of Objective and Perceived Social Isolation on Cardiovascular and Brain Health: A Scientific Statement From the American Heart Association. Image Credit: mrmohock / Shutterstock.com
Background
The risk of social isolation and loneliness is quite prevalent in the elderly. In fact, almost 25% of community‐dwelling Americans over 65 years of age are socially isolated and experience loneliness.
In 2018, national surveys conducted by the Henry J. Kaiser Family Foundation, Cigna, and Association for Advancement of Retired People estimated the prevalence of loneliness at 22%, 47%, and 35%, respectively.
Loneliness is also common among young individuals. A national survey conducted by Cigna reported that Gen Z, which includes individuals currently between 18 and 22 years of age, is the loneliest group, while those above 72 years of age are the least socially isolated or lonely group.
An increased prevalence of social isolation and loneliness has been reported throughout the coronavirus disease 2019 (COVID-19) pandemic. During the pandemic, Gen Z, women, older adults, and those belonging to lower income groups have been significantly affected by isolation and loneliness.
Two of the foremost reasons for loneliness and social isolation among younger adults are increased use of social media and less meaningful in-person activities. As this group has less experience in handling emotions, their feelings are quite intense.
It is imperative to determine the impact of loneliness and social isolation, as both emotional states are considered stressor conditions that enhance the risk of cerebrovascular disease and cardiovascular disease (CVD). Stressor conditions also affect disease prognosis post-incidence.
In a recent Journal of the American Heart Association study, scientists review observational and interventional studies investigating the effects of social isolation and loneliness on brain health and cardiovascular conditions. Furthermore, the researchers postulated the possible mechanisms for the observed associations.
Study findings
Data from PsycInfo, PubMed, Cumulative Index of Nursing and Allied Health, and Scopus databases were obtained and analyzed. The most recent data point was July 2021.
A bi-directional relationship between risk factors such as depression and social isolation or loneliness was observed. For example, depression is considered a significant cause of social isolation, with socially isolated individuals at a high risk of experiencing depression.
Based on sociodemographic characteristics, some groups belonging to lower income brackets and those residing in rural or under-resourced societies were at a higher risk of social isolation and CVD.
Several studies supported the relationship between social isolation and loneliness with CVD and stroke. However, limited studies correlated social isolation and loneliness with cognitive impairment, dementia, and heart failure.
Although the relationship between social isolation/loneliness and various types of CVDs and brain health has previously been described, the results remain inconclusive. However, each of these studies strongly emphasized that social isolation and loneliness increased the risk of developing cardiovascular and brain health.
To date, there are limited studies that have corroborated whether social isolation or loneliness affects cardiovascular and brain health the most. One study reported that loneliness was associated with greater risks to human health as compared to social isolation.
Interestingly, effective intervention strategies to mitigate the adverse effects of social isolation or loneliness on cardiovascular or brain health were not identified. Nevertheless, one study indicated that physical activities such as walking, resistance exercises, and stretching could reduce the effects of social isolation in older adults.
In terms of loneliness, a reduction in negative thoughts related to self-worth, as well as strengthened social support groups, could help alleviate associated health issues.
Conclusions
Most of the reviewed studies failed to differentiate between social isolation and loneliness. Additionally, significant inconsistencies related to interventions for mitigating the negative impacts of social isolation and loneliness on cardiovascular conditions and brain health were observed.
Taken together, social isolation and loneliness appear to be independent risk factors that negatively affect the cardiovascular and brain health of an individual. In the future, scientists must develop effective interventions to improve cardiovascular and brain health among socially isolated and lonely individuals.
Journal reference:
Cene, W. C., Beckie, T. M., Sims, M., et al. (2022) Effects of Objective and Perceived Social Isolation on Cardiovascular and Brain Health: A Scientific Statement From the American Heart Association. Journal of the American Heart Association. doi:10.1161/JAHA.122.026493
Posted in: Men's Health News | Medical Science News | Medical Research News | Medical Condition News | Women's Health News | Disease/Infection News
Tags: Brain, Cardiovascular Disease, Cerebrovascular Disease, Coronavirus, covid-19, Dementia, Depression, Heart, Heart Failure, Nursing, Pandemic, Stroke, Walking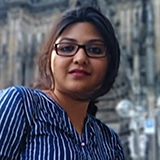 Written by
Dr. Priyom Bose
Priyom holds a Ph.D. in Plant Biology and Biotechnology from the University of Madras, India. She is an active researcher and an experienced science writer. Priyom has also co-authored several original research articles that have been published in reputed peer-reviewed journals. She is also an avid reader and an amateur photographer.
Source: Read Full Article