In a recent study published in BJC Reports, the Committee members of the National Cancer Research Institute's Lung Group (NCRI-LG) in the United Kingdom (UK) surveyed to understand the specific needs of lung cancer in never smokers (LCINS) patients, which are distinct from the needs of a smoking lung cancer population.
They identified gaps across the patient journey from diagnosis to survivorship and overall clinical management of LCINS.
The study helped them prioritize potential research questions for workshops within a one-day meeting undertaken by the NCRI-LG virtually in May 2021. In the future, these efforts could help the NCRI-LG formulate a research strategy focused on improving outcomes for LCINS patients.
Study: Lung cancer in never smokers (LCINS): development of a UK national research strategy. Image Credit: SewCreamStudio/Shutterstock.com
Background
LCINS accounts for 15% of lung cancers diagnosed in the UK, with estimated deaths of 6,000/year, making it the eighth most common cancer in the UK if considered a distinct disease entity. LCINS occur in 'never-smokers,' individuals who smoked <100 cigarettes throughout their life.
Though LCINS occurs in men and women worldwide, most cases occur in women as adenocarcinomas, presenting at a younger age.
LCINS symptoms are non-specific, thus, often overlooked by patients and primary care doctors, increasing cases of advanced disease at presentation. Survival for LCINS also remains disappointingly low.
About the study
In the present study, the NCRI-LG recognized the specific needs of the LCINS population as different from the smoking lung cancer populations and pursued evidence of the same through a bespoke online survey hosted on the research strategy day.
This survey comprised six categories within which responders listed their top five research questions. The categories covered were basic science, prevention, early screening/detection, diagnosis, treatment, and survivorship.
The team grouped surveys to formulate the workshop agenda and discussion topics for breakout sessions. More importantly, it helped the researchers identify themes for the two workshops, Early Detection or Treatment and Living with and Beyond Cancer (LWBC).
The four key themes identified through an open approach using online survey responses centered around the unmet needs of the LCINS population, which the researchers presented with background information and research recommendations.
Members of the NCRI secretariat collated survey data with recorded and transcribed discussions.
Of 190 registered delegates, 127 completed surveys before the research strategy day. The majority of these delegates were patient advocates and clinicians. Others included scientists, early research students, industry representatives, etc. Below are the four key themes for LCINS research in the future.
Raising awareness
Symptoms commonly associated with lung cancer, such as cough and breathlessness, are non-specific. Thus, in most cases, healthcare professionals fail to identify those requiring immediate investigation, leading to diagnostic delays. The subtleness of the clinical presentation of lung cancer in never smokers represents an important knowledge gap.
A national-level media awareness campaign could address this gap; for instance, there should be explicit information that one could get lung cancer despite good health, diet, and exercise potential.
These campaigns should highlight persistent coughs lasting three weeks or more as a possible symptom of lung cancer.
Access to information should be equitable, regardless of age, gender, race, and geographical location. Further research is needed to identify barriers to early presentation and LCINS diagnosis.
Risk assessment and early detection
Research programs should comprehensively assess genetic risk, the effect of respiratory co-morbidities, environmental and occupational triggers, and LCINS pathobiology.
A prospective study among UK women found that non-white ethnicity, asthma requiring treatment, and taller stature increased the LCINS risk. It is more common in women and some ethnic groups.
Yet, studies have barely investigated occupational agents exacerbating LCINS risk in women. Nonetheless, passive smoking, particulate matter in outdoor air, high background levels of radon, and exposure to asbestos, silica dust, arsenic, welding fumes, diesel engine exhaust, and various metals are carcinogenic in humans.
More importantly, studies have established links between lung cancer and Chronic Obstructive Pulmonary Disease (COPD), prior tuberculosis, bronchiectasis, asthma, and idiopathic pulmonary fibrosis.
Thus, there is a need to understand the potential contribution of germline susceptibility in the UK population, especially for the inherited single-nucleotide polymorphisms associated with the T970M mutation in Epidermal Growth Factor Receptor (EGFR), which confers resistance to EGFR-specific tyrosine kinase inhibitors, as reported for US and Asian cohorts.
Disease biology
Most large-scale multi-omics studies on lung cancer have focused on smoking-associated mutational signatures of lung cancer, especially adenocarcinoma, the dominant pathological subtype; however, LCINS signatures are distinct from lung cancer in ever smokers (LCIES).
The inclusion of LCINS-appropriate molecular genetic biomarkers in screening could help identify those at higher risk.
In a study in Taiwan, they found that LCINS was associated with an Apolipoprotein B mRNA editing enzyme catalytic polypeptides (APOBEC) signature in younger females but included nitrated polycyclic hydrocarbons in older females with stage I lung cancers.
The most common mutational hot spots in LCINS are EGFR mutations; others include Anaplastic lymphoma kinase (ALK) and c-ros oncogene 1 (ROS1) translocations. Thus, targeted sequencing of biopsies in LCINS could guide the therapeutic approach.
More than environmental triggers, ancestry triggered somatic mutational profiles, impacting the interpretation of tumor mutational burden and the efficacy of immuno-therapeutics.
Closing this gap regarding the demographics and somatic profile of LCINS in the UK will help prevent burgeoning health inequalities.
LWBC
Doctors offer surgery and palliative radiotherapy to those presenting with early-stage disease. Filling the knowledge gap of mutation and biomarker status could guide adjuvant systemic treatment for the LCINS population.
However, there is a clear need for new treatments for LCINS alongside a better understanding of the sequencing of those currently available to delay the development of tumor resistance.
Conclusions
A stigma remains associated with lung cancer due to its connection with smoking. Thus, evaluating the risk factors for lung cancer among never smokers is even more crucial. Early diagnosis could also improve survival rates among LCINS patients.
More insights into specific needs, experiences, and health-related quality of life of never smokers with lung cancer could help develop targeted psychosocial interventions.
Following are the key recommendations of the research strategy addressing the unmet needs of LCINS patients.
First and foremost is raising awareness regarding LCINS in the general population and primary care clinicians.
Establish a UK registry of LCINS patients leveraging the existing National Health Service (NHS) infrastructure. A prospective cohort of LCINS patients could address the lack of published large-scale data regarding UK LCINS populations and provide detailed demographics, medical history, and risk factors. In the future, it could help establish individual environmental and occupational risks and co-morbidities associated with LCINS for heterogeneous populations affected by LCINS, including under-represented groups.
The clinical data to evaluate germline and environmental risks in the LCINS population identify higher-risk groups to prioritize for screening. In other words, there is a need for a resource to characterize disease biology for the development of better risk prediction tools and novel therapeutics.
Lastly, there is a need for more clinical trials to identify ways to manage advanced lung cancer in never-smokers. The focus should be on providing patient support and integrating currently available therapeutic modalities.
Journal reference:
Khan, S. et al. (2023) "Lung cancer in never smokers (LCINS): development of a UK national research strategy", BJC Reports, 2(1). doi: 10.1038/s44276-023-00006-w. https://www.nature.com/articles/s44276-023-00006-w
Posted in: Medical Science News | Medical Research News | Medical Condition News | Healthcare News
Tags: Adenocarcinoma, Adenocarcinomas, Apolipoprotein, Arsenic, Asthma, Biomarker, Bronchiectasis, Cancer, Chronic, Chronic Obstructive Pulmonary Disease, Cough, Diagnostic, Diet, Efficacy, Enzyme, Exercise, Fibrosis, Genetic, Germline, Growth Factor, Healthcare, Idiopathic Pulmonary Fibrosis, Kinase, Lung Cancer, Lymphoma, Mutation, Nucleotide, Oncogene, Passive Smoking, Primary Care, Pulmonary Fibrosis, Radiotherapy, Receptor, Research, Respiratory, Smoking, students, Surgery, Therapeutics, Tuberculosis, Tumor, Tyrosine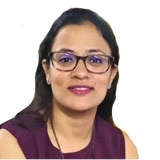 Written by
Neha Mathur
Neha is a digital marketing professional based in Gurugram, India. She has a Master's degree from the University of Rajasthan with a specialization in Biotechnology in 2008. She has experience in pre-clinical research as part of her research project in The Department of Toxicology at the prestigious Central Drug Research Institute (CDRI), Lucknow, India. She also holds a certification in C++ programming.