In a recent qualitative study published in the Nutrients Journal, researchers compared the life experiences of young adult (YA) cancer survivors aged 18 to 39.
To this end, they conducted semi-structured interviews inquiring about their overall life experience(s) at 'Extended' timepoints, i.e., one year or less after cancer treatment, and 'Long-term' time points, i.e., three years or more after cancer treatment.
The study categorized four cancer treatment-related common themes: symptoms, psychosocial concerns, coping, and changes in nutritional intake and physical activity (health behavior).
Study: The Lived Experience of Young Adult Cancer Survivors after Treatment: A Qualitative Study. Image Credit: namtipStudio/Shutterstock.com
Background
Compared to older adults, young adults with cancer experience unique challenges while navigating cancer treatment, which can worsen their quality of life. For instance, due to their age, they have more appearance-related concerns, specifically due to skin scarring and hair loss after receiving chemo- or radiotherapies for cancer treatment.
A recent systematic review highlighted some of the most prominent treatment effects among YA vs. children cancer survivors. Most psychosocial, behavioral, and supportive care needs of YA cancer survivors remain unknown to a large extent.
Moreover, most cancer centers have no (or minimal) expertise in addressing the specialized needs of YA cancer survivors.
About the study
Researchers designed a semi-structured qualitative interview study. Audio-recorded semi-structured Zoom® interviews took place with English-speaking YA cancer survivors between August 2021 to February 2022, independent of their cancer type, gender, race, or ethnicity.
Other inclusion criteria were cancer diagnosis between 18 and 39 years of age, time elapsed since treatment completion was less than one-year OR three or more years, and ability to comprehend English.
The team asked all study participants to complete a questionnaire inquiring about their age and body weight at cancer diagnosis, cancer type/stage, current weight & height, sex, ethnicity, education, treatment received, comorbidities, and time elapsed since completion of the treatment.
The team used Dedoose™ v9.0, a web application, for qualitative coding of the study data adhering to the six-step thematic analysis approach defined by Braun and Clarke. The first and second authors read all verbatim transcripts of all Zoom® interviews.
Then, they line-by-line decoded statements related to four study themes, post-treatment psychosocial concerns, symptoms, coping strategies, and health behavior changes. The researchers refined and amended codes until attaining a single list in formal discussion and each theme till they could give it a written description.
Results
The team interviewed 24 YA participants, of which 12 were 'Extended,' and the other 12 were 'Long-term' survivors. 88%, 54%, and 83% of the participants were non-Hispanic, White, and female, respectively. The average interview duration was 41 minutes.
As expected, the concerns raised by extended survivors concerning overall quality of life (e.g., appearance, fatigue, medication side-effects) were more prominent and more acute. Conversely, over 90% of long-term survivors frequently reported late treatment effects, e.g., mucositis, post-traumatic stress, and mobility limitations.
Moreover, their concerns were chronic; for instance, they found it difficult to find and continue doing a job and had major fertility concerns. On the positive side, they had developed more active coping strategies to adapt to post-treatment life.
They actively sought social support from family and friends and engaged in more physical activity for healing.
An intriguing observation made by the researchers was that while YA survivors reported declines in nutrition and physical activity during cancer treatment, they all understood the significance of this post-treatment, regardless of the time lapse since treatment.
Furthermore, the findings were consistent with studies on childhood cancer survivors in multiple domains, albeit with varying results. For instance, in the YAs evaluated in this study, social support from family and friends was the most frequently adopted coping strategy.
Contrastingly, a study conducted among pediatric cancer survivors in Sweden found that childhood cancer survivors post-treatment completion felt "forgotten" by their families.
Conclusions
The present study results showed that YA cancer survivors had varying symptoms, psychosocial concerns, and coping strategies after the completion of cancer treatment.
Since all YA cancer survivors emphasized the importance of health behaviors post-treatment, nutritional therapies and physical activity interventions emerge as a preferred approach to address their concerns and improve their quality of life.
Together, these qualitative results provide a much-needed direction to inform the development of interventions that could help improve the life experiences of YA cancer survivors post-treatment.
Journal reference:
Crowder, S. et al. (2023) "The Lived Experience of Young Adult Cancer Survivors after Treatment: A Qualitative Study", Nutrients, 15(14), p. 3145. doi: 10.3390/nu15143145. https://www.mdpi.com/2072-6643/15/14/3145
Posted in: Child Health News | Medical Science News | Medical Research News | Medical Condition News | Healthcare News
Tags: Cancer, Cancer Diagnosis, Cancer Treatment, Children, Chronic, Education, Fatigue, Fertility, Hair, Hair Loss, Mucositis, Nutrients, Nutrition, Physical Activity, Skin, Stress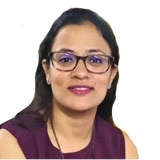 Written by
Neha Mathur
Neha is a digital marketing professional based in Gurugram, India. She has a Master's degree from the University of Rajasthan with a specialization in Biotechnology in 2008. She has experience in pre-clinical research as part of her research project in The Department of Toxicology at the prestigious Central Drug Research Institute (CDRI), Lucknow, India. She also holds a certification in C++ programming.