Turkish getups build total-body strength, coordination, and stability. But this water-wielding challenge from Omar Bolden, former Broncos safety and Super Bowl 50 champ, kicks up the challenge to all of those factors up to another level entirely.
The goal is to complete a bottoms-up Turkish getup with a half-filled cup of water balanced on the bottom of the kettlebell without the water spilling or the cup falling over. For the record, unless you have an anything-goes gym space, we recommend trying this at home with a paper or plastic cup and plenty of towels for clean up duty. You don't want to risk sloshing water all over your gym's floor or breaking a glass.
Make sure to shoot a video of your attempts and share on social media. Tag Bolden and @menshealthmag and use hashtag #TurkishCupUpChallenge.
To take on the challenge, follow these steps. Check out the video from the Men's Health 6-Week Shred Off program for some extra guidance: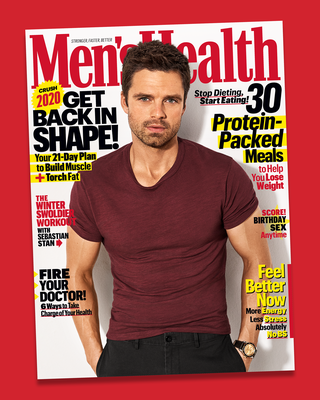 .
Men's Health Subscription
SHOP NOW
Source: Read Full Article